Welcome to HAYASHI DOJO Martial Arts Academy
This website is currently under construction. This temporary page contains only basic contact information. For more information about Hayashi Karate, click HERE to enter Ryan Hayashi's personal website, Hayashi-Samurai.com and click on "Karate".
HAYASHI DOJO
The Hayashi Karate Team now trains at the new HAYASHI DOJO Martial Arts Academy, which opened in May 2015. The school is located at T6, 2 (T6 Street, building number 2) in downtown Mannheim, Germany.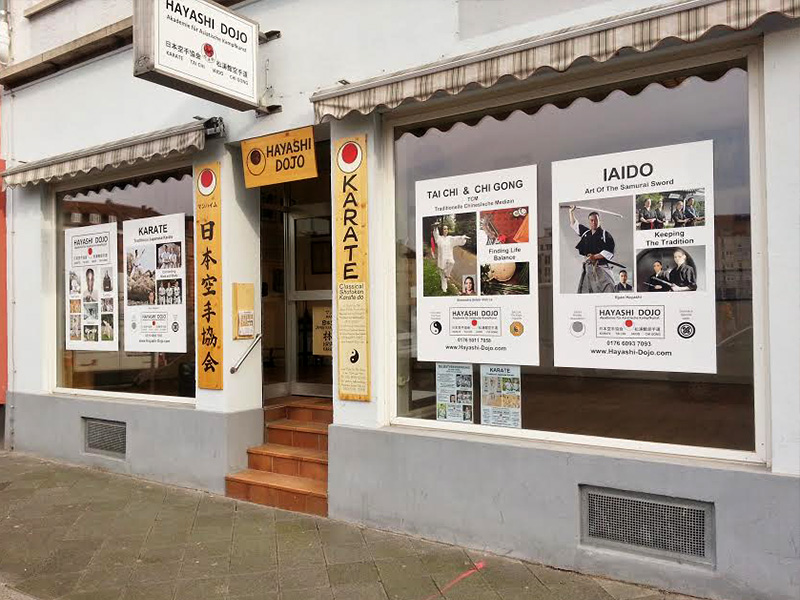 Karate training for beginners is on Mondays and Wednesdays, 7:15 pm to 9:00 pm. Fridays are advanced and technical training.
Instruction is in English and Japanese. Free trial training. Visitors are welcome.
Self-Defense, Tai Chi and Chi Gong trainings are by appointment only.
For further information regarding Karate or Self-Defense training, call Ryan Hayashi, the school's Director: 0176 6093 7093
Email: central@hayashi-samurai.com
For further information regarding Tai Chi and Chi Gong, call Alexandra Selzer, the school's Second Director: 0176 5011 7058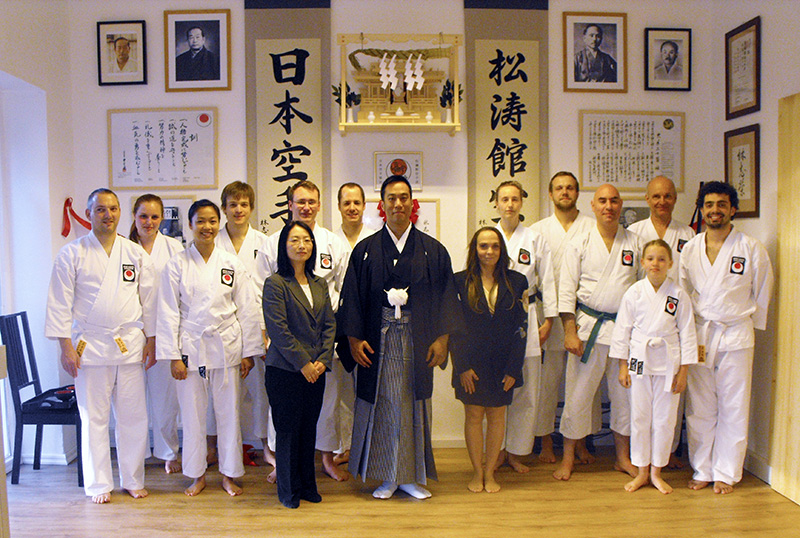 HAYASHI DOJO
Akademie für Asiatische Kampfkunst
T6, 2
68161 Mannheim
Quadrate (Nähe Nationaltheater)
Hayashi Dojo Martial Arts Academy
Hayashi Dojo Interview